Croque Monsieur is a tiny little cafe like we find in Paris.
The famous Croque Monsieur that is a hot sandwich with ham-cheese and béchamel. If you add 2 eggs you have the famous Croque Madame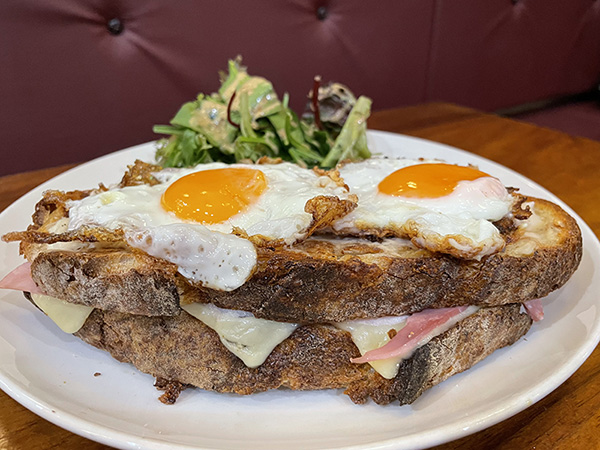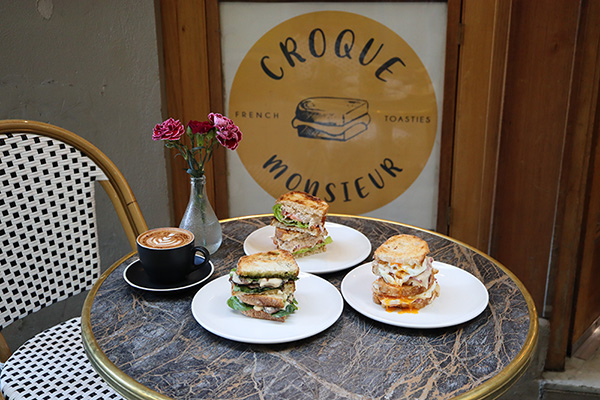 Our selection
a choice of excellent Toasties French way,
a choice of sweet toasties made with Brioche…
French pastries from Noisette Bakery.
You will find also good coffees with your favourite milk, soft drinks. There is also Beer, Wine and some Spirits to celebrate.
The French way is looking for the best ingredient and preparing ourself on the spot all we need to serve you the best.
That means the cheese is not Tasty but Emmental from Europe; the sauces, chutney are home made from fresh ingredients.
Trading Hours:
Monday: Closed
Tuesday: 8am - 4pm
Wednesday: 8am - 4pm
Thursday: 8am - 4pm
Friday: 8am - 4pm
Saturday: 8am - 4pm
Sunday: Closed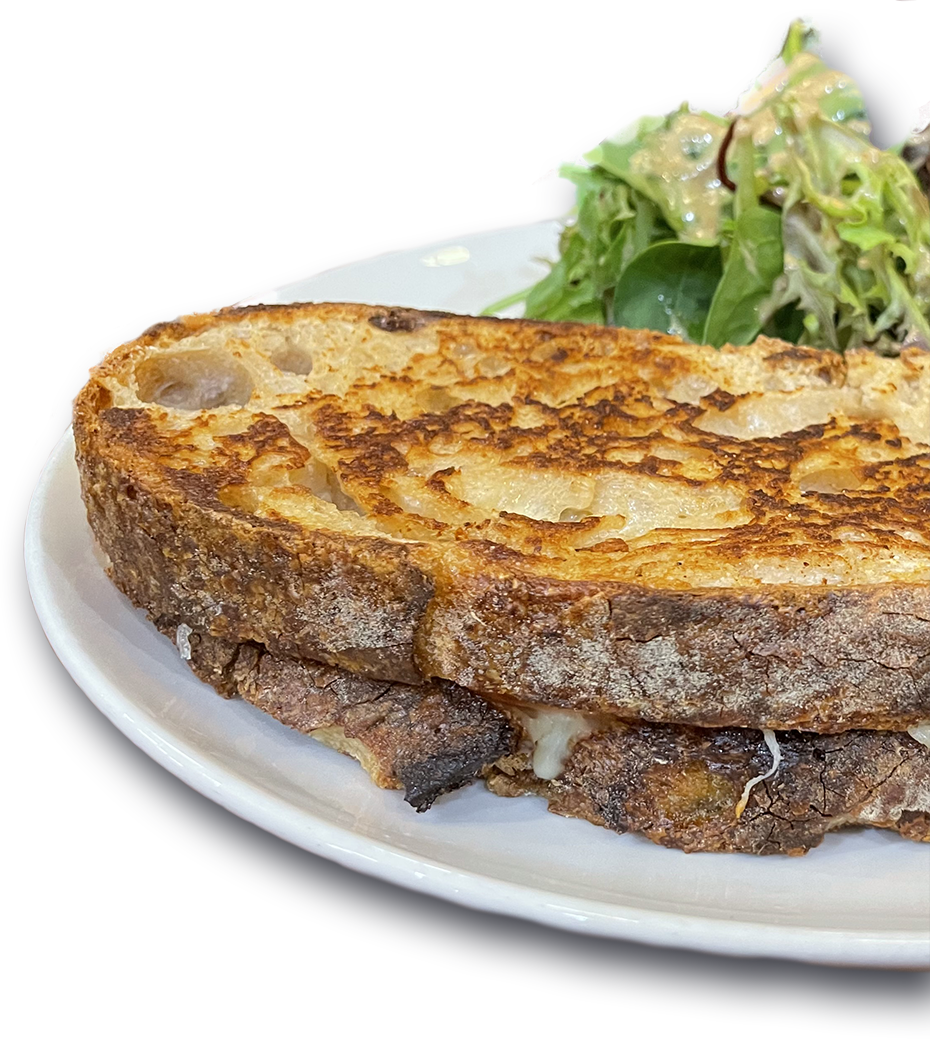 Croque Monsieur is the little brother of Roule Galette that you enjoy since 2007.